Pyotr Ilyich Tchaikovsky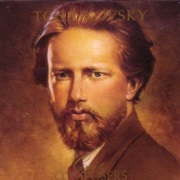 Pyotr Ilyich Tchaikovsky (7 May 1840 – 6 November 1893) was a Russian composer whose works included symphonies, concertos, operas, ballets, chamber music, and a choral setting of the Russian Orthodox Divine Liturgy. Some of these are among the most popular theatrical music in the classical repertoire. He was the first Russian composer whose music made a lasting impression internationally, which he bolstered with appearances as a guest conductor later in his career in Europe and the United States. One of these appearances was at the inaugural concert of Carnegie Hall in New York City in 1891. Tchaikovsky was honored in 1884 by Emperor Alexander III, and awarded a lifetime pension in the late 1880s.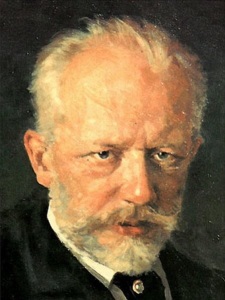 Although musically precocious, Tchaikovsky was educated for a career as a civil servant. There was scant opportunity for a musical career in Russia at that time and no system of public music education. When an opportunity for such an education arose, he entered the nascent Saint Petersburg Conservatory, from which he graduated in 1865. The formal Western-oriented teaching he received there set him apart from composers of the contemporary nationalist movement embodied by the Russian composers of The Five, with whom his professional relationship was mixed. Tchaikovsky's training set him on a path to reconcile what he had learned with the native musical practices to which he had been exposed from childhood. From this reconciliation, he forged a personal but unmistakably Russian style—a task that did not prove easy. The principles that governed melody, harmony and other fundamentals of Russian music ran completely counter to those that governed Western European music; this seemed to defeat the potential for using Russian music in large-scale Western composition or for forming a composite style, and it caused personal antipathies that dented Tchaikovsky's self-confidence.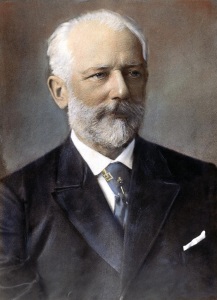 Russian culture exhibited a split personality, with its native and adopted elements having drifted apart increasingly since the time of Peter the Great. This resulted in uncertainty among the intelligentsia about the country's national identity—an ambiguity mirrored in Tchaikovsky's career.
Despite his many popular successes, Tchaikovsky's life was punctuated by personal crises and depression. Contributory factors included his early separation from his mother for boarding school followed by his mother's early death, the death of his close friend and colleague Nikolai Rubinstein, and the collapse of the one enduring relationship of his adult life, which was his 13-year association with the wealthy widow Nadezhda von Meck. His homosexuality, which he kept private, has traditionally also been considered a major factor, though some musicologists now downplay its importance. Tchaikovsky's sudden death at the age of 53 is generally ascribed to cholera; there is an ongoing debate as to whether cholera was indeed the cause of death, or if it was accidental or self-inflicted.
While his music has remained popular among audiences, critical opinions were initially mixed. Some Russians did not feel it was sufficiently representative of native musical values and expressed suspicion that Europeans accepted the music for its Western elements. In an apparent reinforcement of the latter claim, some Europeans lauded Tchaikovsky for offering music more substantive than base exoticism, and said he transcended stereotypes of Russian classical music. Others dismissed Tchaikovsky's music as "lacking in elevated thought," according to longtime New York Times music critic Harold C. Schonberg, and derided its formal workings as deficient because they did not stringently follow Western principles.
He displayed exceptional musical ability from an early age, improvising at the piano and composing his first song in 1844, aged four.
Tchaikovsky persuaded his father that music was his future and he began composition lessons with Anton Rubinstein in 1861.
The day Tchaikovsky's mother left him at boarding school was so traumatic that it remained in his memory to the end of his days. He had to be torn away from her, and even then he clung on to the wheels of her carriage to stop her leaving. It's little wonder, given his sensitive nature, that his music is imbued with such a strong sense of emotion and despair.
Between 1871 and 1876 he produced a series of great works, including Swan Lake (1876) and the First Piano Concerto (1875), which established him as Russia's leading composer.
Following his ill-fated, short-lived marriage in 1877, he made a failed attempt at committing suicide.
1880 saw Tchaikovsky compose perhaps his most famous piece, the 1812 Overture – cannons at the ready!
By 1887, he was conducting his own music to great acclaim and producing such works as the Sixth Symphony, the 'Pathetique' in 1893 (the year of his death) and the ballets The Sleeping Beauty (1890) and The Nutcracker (1892).
His death in 1893 in St. Petersburg was believed to be as a result of a decision made by a 'court of honour' following revelations that Tchaikovsky had formed a relationship with a male member of the Russian aristocracy; it was apparently decided that the only course of action open to the composer was for him to commit suicide. It is more commonly attributed to cholera, however.
Piano Concerto No. 1 in B-flat minor, Op. 23
This masterpiece was composed between November 1874 and February 1875. It was revised in the summer of 1879 and again in December 1888. It is one of the most popular of Tchaikovsky's compositions and among the best known of all piano concertos.
The concerto follows the traditional form of three movements:
1. Allegro non troppo e molto maestoso – Allegro con spirito (B flat minor → B flat major)
2. Andantino semplice – Allegro vivace assai/Prestissimo (D flat major)
3. Allegro con fuoco (B flat minor → B flat major)
In this video the concert is performed by Seong-jin Cho with the Moscow Conservatory Orchestrra conducted by Alexander Dmitriev. The concert took place June 29, 2011 in the Great Hall of the Moscow Conservatory when Seong-jin Cho – at the age of 17 – won the 3rd price of the 14th International Tchaikovsky Competition.
Symphony No. 4 in F minor, Op. 36,
This symphony was written between 1877 and 1878. Its first performance was at a Russian Musical Society concert in Moscow on February 22, 1878 with Nikolai Rubinstein as conductor. In Middle Europe it sometimes receives the nickname "Fatum," or "Fate."
There are four movements:
1.- Andante Sostenuto – Moderato con anima – Moderato assai, quasi Andante – Allegro vivo
2.- Andantino in modo di canzona
3.- Scherzo: Pizzicato ostinato
4.- Finale: Allegro con fuoco
In the video the symphony is performed by the Simón Bolívar Symphony Orchestra conducted by Manuel López-Gómez.
Symphony No. 5 in E minor, Op. 64
This symphony was composed between May and August 1888 and was first performed in St Petersburg at the Mariinsky Theatre on November 18 of that year with Tchaikovsky conducting.
The Symphony is in four movements:
1. Andante – Scherzo (Allegro con anima) (E minor – E major – E minor)
2. Andante cantabile con alcuna licenza (B minor – D major) – Non allegro (D-sharp minor) – Andante maestoso con pianoso (D major)
3. Valse: Allegro moderato (A major)
4. Finale: Andante maestoso (E major) – Non allegro (E minor) – Presto molto furioso (E minor) – Molto assai e molto maestoso (E major) – Allegro vivace (E major)
The video shows a fine performance with the Detroit Symphony Orchestra conducted by Leonard Slatkin.
Symphony No. 6 in B minor, Op. 74, Pathétique
This is Tchaikovsky's final completed symphony, written between February and the end of August 1893. The composer led the first performance in Saint Petersburg on 28 October of that year, nine days before his death. The second performance, conducted by Eduard Nápravník, took place 21 days later, at a memorial concert. It included some minor corrections that Tchaikovsky had made after the premiere, and was thus the first performance of the work in the exact form in which it is known today. There are 4 movements:
1. Adagio – Allegro non troppo (B minor – D major – ambiguous key – B major)
2. Allegro con grazia (D major – B minor – D major)
3. Presto: Allegro molto vivace (G major – E major – G major)
4. Finale: Adagio lamentoso – Andante (B minor – D major – B minor)
The video shows a recent very fine performance with the Orchestre Philharmonique de Radio France conducted by Chung Myung-Whun.
Waltz of the Flowers from The Nutcracker Suite
Performed by the Berlin Philharmonic Orchestra conducted by Daniel Barenboim.
Waltz from Serenade for Strings in C major, Op. 48
Performed by Teresa Carreño Youth Orchestra Of Venezuela conducted by Ulyses Ascanio.