Johannes Brahms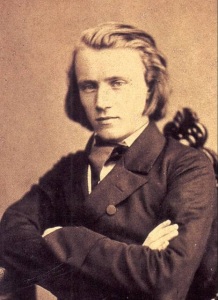 The German composer and pianist Johannes Brahms (7 May 1833 – 3 April 1897) composed music for piano, chamber ensembles, symphony orchestra, and for voice and chorus. A virtuoso pianist, he premiered many of his own works. He was an uncompromising perfectionist who destroyed some of his works and left others unpublished.
Brahms created new bold approaches to harmony and melody and he was a master of counterpoint. Among the works he created, the four symphonies and the two piano concerts are among the most played in our time.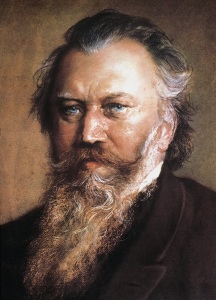 Brahms has been considered, by his contemporaries and by later writers, as both a traditionalist and an innovator. His music is firmly rooted in the structures and compositional techniques of the Classical masters. While many contemporaries found his music too academic, his contribution and craftsmanship have been admired by subsequent figures as diverse as Arnold Schoenberg and Edward Elgar.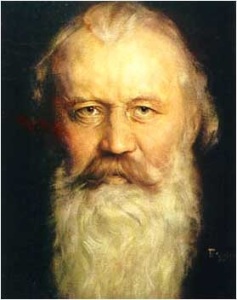 The diligent, highly constructed nature of Brahms's works was a starting point and an inspiration for a generation of composers. Within his meticulous structures is embedded, however, a highly romantic nature.
Brahms' father, Jokob, found employment as a jobbing musician, mostly getting work from playing the double bass and the French horn.
The young Brahms was forced to play the piano in dance halls to contribute to the family's income as they were so poor.
An early starter, Brahms began composing when he was just 11. However, when he was older, he found them a bit embarrassing and destroyed the majority of them.
Robert Schumann was so impressed with Brahms' talent when they met that he was inspired to write an essay entitled 'Neue Bahnen' ('New Paths') which gave Brahms a lot of publicity.