Felix Mendelssohn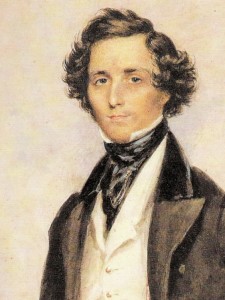 Jakob Ludwig Felix Mendelssohn Bartholdy (3 February 1809 – 4 November 1847) – born and widely known as Felix Mendelssohn – was a German composer, pianist, organist and conductor of the early Romantic period. Mendelssohn wrote symphonies, concerti, oratorios, piano music and chamber music. His best-known works include his Overture and incidental music for A Midsummer Night's Dream, the Italian Symphony, the Scottish Symphony, the overture The Hebrides, his mature Violin Concerto, and his String Octet.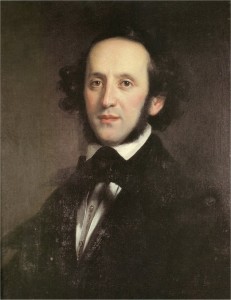 Mendelssohn was the son of a banker, Abraham, who was himself the son of the famous Jewish philosopher, Moses Mendelssohn, and of Lea Salomon, a member of the Itzig family. Abraham sought to renounce the Jewish religion; his children were first brought up without religious education, and were baptised as Lutherans in 1816.
The family moved to Berlin in 1812. His sister Fanny Mendelssohn (later Fanny Hensel), became a well-known pianist and amateur composer; originally Abraham had thought that she, rather than her brother, might be the more musical.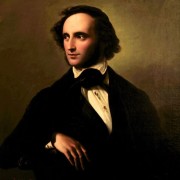 Mendelssohn is often considered the greatest child prodigy after Wolfgang Amadeus Mozart. He began taking piano lessons from his mother when he was six, and at seven was tutored by Marie Bigot in Paris. From 1817 he studied composition with Carl Friedrich Zelter in Berlin. He probably made his first public concert appearance at the age of nine, when he participated in a chamber music concert. He was also a prolific composer as a child, and wrote his first published work, a piano quartet, by the time he was thirteen.